Millburn
17 East Willow Street
Millburn, NJ 07041
973-376-7560 (View Map)
MON-SAT 8am – 5pm
SUN 8am – 4pm
UNLIMITED WASH CLUB
UNLIMITED
PLATINUM
FULL SERVICE
$64.99
LIST OF PLATINUM FEATURES

Extreme Shine Wax
Rain-X
Air Freshener
Tire Dressing
Powerwash Rubber Mats
Rust Inhibitor
Clearcoat
Triple Foam
Sealer Wax
Wheel Brightener
Undercarriage Wash
PLUS SILVER SERVICE
UNLIMITED
Silver

FULL SERVICE
$49.99
LIST OF Silver FEATURES

Vacuum Interior
Wheel Cleaner
Soft Towel Dry
Clean Windows
Wipe Dashboard
Members Terms of SERVICES

Membership terms, conditions and purchase agreement

Membership automatically renews each month (On the same day of the month of your initial sign-up).

You may discontinue at anytime by giving us
written notice at least 5 days prior to your billing date. Please include location when cancelling.

You can reach us at:
dan@premiercarwashnj.com

Vehicle
Your membership is vehicle specific by barcode.

Upgrade
Members may upgrade to a higher wash and pay the difference at the time of each wash.

Conditions

Membership is per vehicle and for personal use only.
Taxis, limos and any type of commercial or fleets are prohibited.
Cannot be used in conjunction with any other coupons or discounts.
By enrolling in the unlimited wash club, the member waives any and all rights to withhold or delay payment of the related credit card
charges.
Premier Car Wash reserves the right to cancel or amend this program at anytime.
No partial refunds are available.
Membership is specific by location.
Daily Specials
THUR
$2 OFF
SENIOR CITIZEN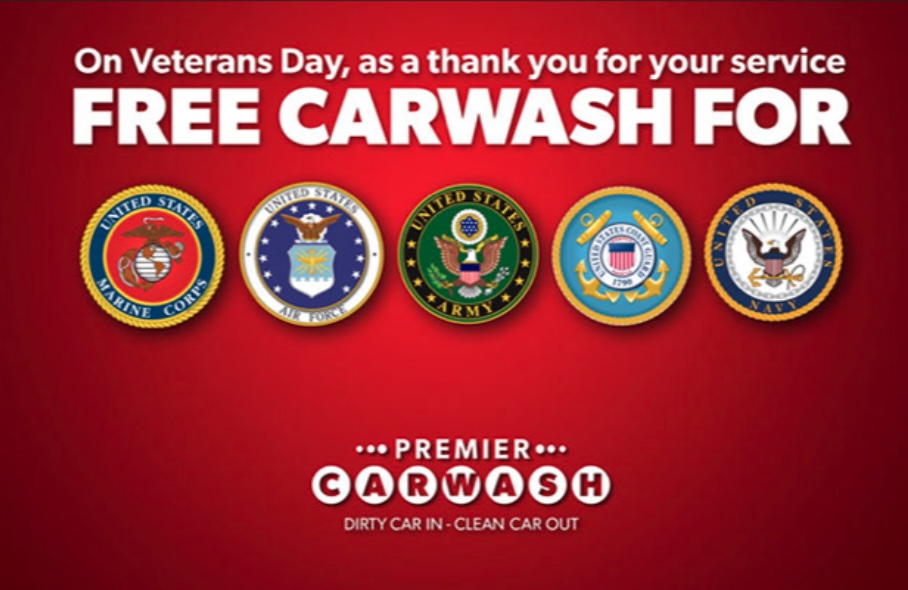 WASH PACKAGES

$31.99
Extreme Shine Wax
Clear-Coat
Tire Dressing
Rain-X
Powerwash Rubber Mats
Plus Gold & Silver
$24.99
Rust Inhibitor
Triple Foam Wax
Sealer Wax
Rim Brightener
Undercarriage Wash
Plus Silver
$19.99
Exterior only $13.99
Vacuum
Wheel Cleaner
Windows
Towel Dry
Wipe Dashboard
| | |
| --- | --- |
| Spray Wax | $13.99 |
| Super Clean | $39.99 |
| Carpet Shampoo | $39.99 |
| Seat Shampoo | $49.99 |
| Interior Conditioning | $10.00 |
| Leather Treatment | $15.00 |
| Carnuba Hand Wax | $54.99 |
| Synthetic Lux Hand Wax | $64.99 |
| Add Claybar to Hand Wax | $25.00 |
| Headlight restoration | $70.00 |
| Hand Wash | $45.00 |
Add $1.00 for SUV's, minivans, and oversized vehicles
Detailing
Our detailing services refresh all the surfaces of your vehicle.
EXTERIOR DETAILING safely removes oxidation, road tar, tree sap and other imperfections from your vehicle. We use professional grade chemicals and equipment that's just right for your vehicles finishes.
INTERIOR DETAILING refreshes the fabric or the leather seats, cleans all vinyl and rubber surfaces, and professionally extracts residue from carpets, headliners and floor mats.
FULL DETAILING combines the Interior and Exterior services. Refreshing your vehicle from bumper to bumper.
Prices Start At:
$300 Full Detail
$160 Interior Detail
$160 Exterior Detail
$500 Ceramic Coating
INTERIOR DETAILING
(APPROXIMATELY 3 HOURS)
Car Wash
Dashboard
Vents
Door panels
Console
Headliner
Windows
Trunk / Cargo area
Mats
Carpet
Seats Cleaned
Leather Conditioned
EXTERIOR DETAILING
(APPROXIMATELY 3 HOURS)
Car Wash
Clay Bar
Polish
Wax
Door Jambs
Wheels
Moulding
Bumpers
Tire Shine
Darker cars are an additional $15 (they take a little bit more work)
Gift Certificates / Prepaid Cards
We have gift certificates and prepaid cards available for purchase. Ask cashier or attendant.